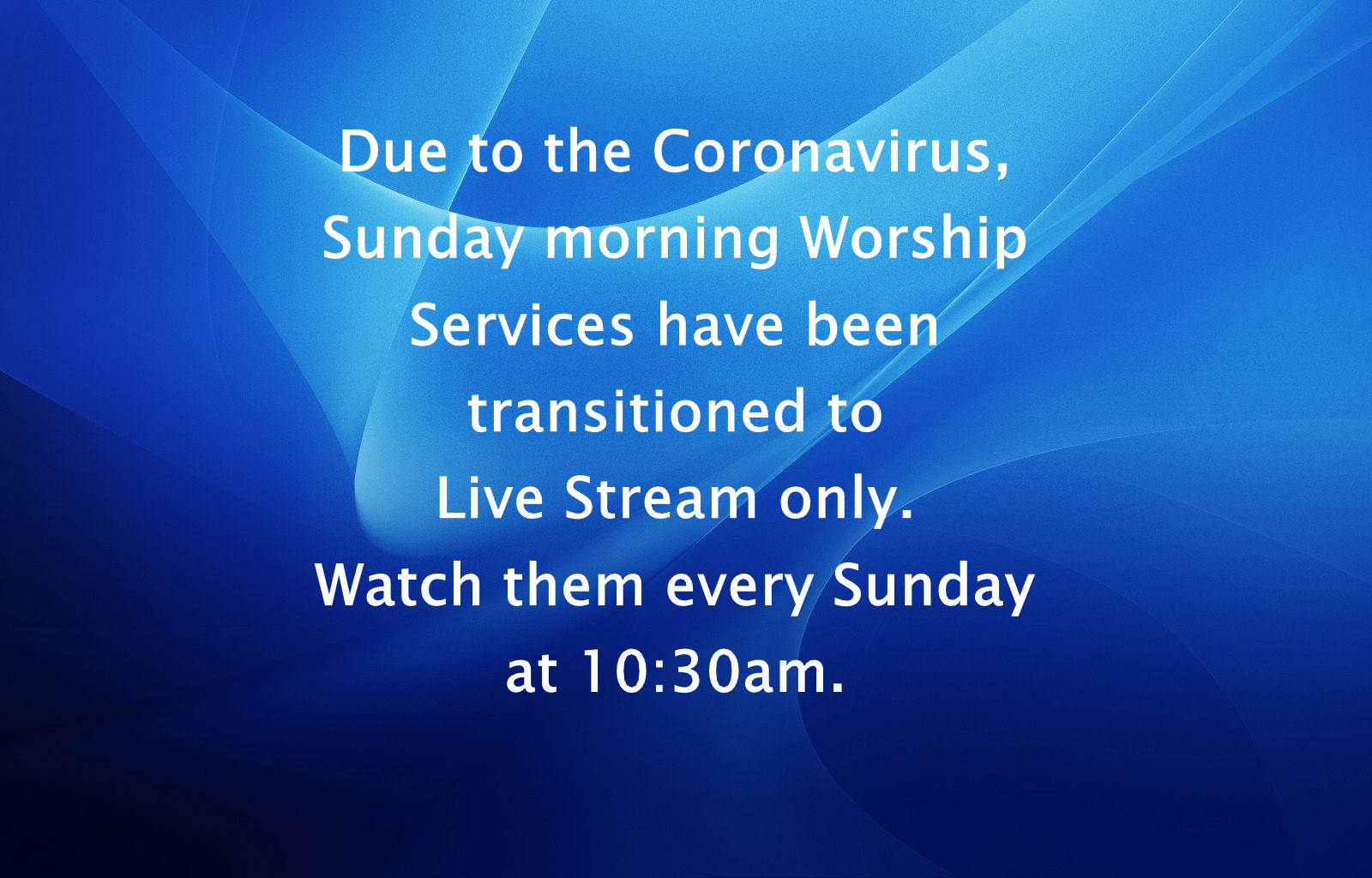 To the Rock Prairie Baptist Church Members and Guests,
We want to reassure you that we at Rock Prairie Baptist Church are monitoring the Coronavirus (COVID-19) situation and are committed to taking every precaution available to us to ensure your safety and well-being while attending our services.
God's word says in Isaiah 41:10, "So do not fear, for I am with you; do not be dismayed, for I am your God. I will strengthen you and help you; I will uphold you with my righteous right hand."
We do not operate in a state of fear, nor do we want to convey a message of fear to our congregation, however, we do want to be sensitive to the situation and create the best possible environment for our church family. With that in mind, the Rock Prairie Baptist Church leadership has met and decided to suspend all services (Sunday School, Worship Service, and Wednesday Evening Prayer Service) until further notice.
As always, our Worship services are streamed live every Sunday morning at 10:30. We invite you to watch from the comfort of your own home. Simply go to our website and click on Resources tab, then click on Live Stream, or go to https://rpbc-cs.org/resources/live-stream/.
Giving is an act of Worship. Even if you are not at church in person, you can still honor God with your financial gifts. Secure, online giving is available on our website for your convenience: https://rpbc-cs.org/giving/. Just set up your account, log in, and designate the amount you want to give. It's easy, secure, and best of all, it's available 24/7.
Blessings,
---
More from Blog